At a recent lunch for news media in New York, Hervé Boissière, the president and founder of the French concert-streaming service Medici.tv, showed off the beta version of his company's new website. Gone was the old homepage dominated by a ginormous video player, which automatically started playing upon arrival (forcing you frantically reach for the pause button and/or volume if you had other plans).
In its place is a more streamlined homepage organized around recent performance highlights, upcoming streams, and archival content (a library of 1,800 archival videos in addition to the 100 live streams presented annually). On the back-end, a revamped database has made it easier to search content by artist, composer, ensemble, etc. The video and sound quality adjust according to your connection bandwidth.
Medici.tv has also been steadily partnering with concert venues, music competitions and conservatories, amid a growing field of live streaming options for concerts. This month, the service is streaming the final rounds of the Van Cliburn Competition, and next year it will webcast from the Leeds International Piano Competition in England. Also in store are fall concerts by the New York Philharmonic (opening night), London Symphony Orchestra, New World Symphony, and National Symphony Orchestra. The Salzburg Festival and Verbier Festival on deck in the meantime.
Boissière's New York visit was part of an effort to drum up stateside interest in a service that gets some 40% of its clicks from U.S. viewers. Unlike in Europe, where public television still carries a significant number of arts events, Americans have few sources for such content on television (remember when A&E stood for "Arts and Entertainment," and offered, among other shows, "Breakfast with the Arts?").
That being said, Medici.tv is not the only service offering performing arts coverage. With a little resourcefulness, one can find video streams of varying degrees of quality (and sometimes cost) around the Internet. Examples include:
• ARTE.tv, the European culture channel, which recently launched an English-language option. About a dozen classical music videos live on its website, free for streaming.
• Qello Concerts, an app that carries concerts and music documentaries across several genres, and is available via Roku, Apple TV and elsewhere. Popular videos on the site include an open-air Nabucco from the St. Margarthen Opera Festival and Claudio Abbado conducting Mahler.
• BachTrack.com, which carries periodic concert streams from Northern European orchestras, including the Netherlands Radio Philharmonic, Gothenberg Symphony and Bergen Philharmonic.
• PBS's recently-launched members-only Passport streaming service (whose arts offerings appear to be rather slim).
• Free in-house productions including those from the Philharmonie in Paris, the Detroit Symphony Orchestra, the Vienna State Opera, and the Chamber Music Society of Lincoln Center.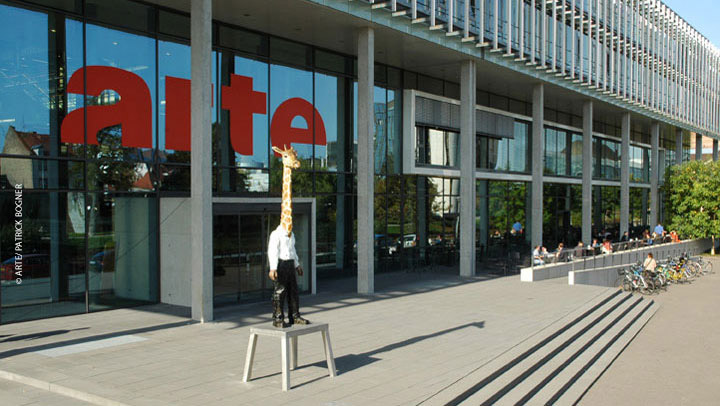 There are also one-off productions through Facebook Live, which come with some negatives (production quality) and positives (sharability).
At Medici.tv, Boissière's pitch to arts organizations is essentially this: Don't try this at home; let us professionals handle concert streaming and distribution. Whether the company can continue to build its premium subscriber base, at $20 a month, is a larger question. Netflix, for instance, has found that customer retention can be tricky, even with a $9.99 a month price tag. But in the meantime, Medici.tv's recent productions appear to have yielded some fairly respectable traffic numbers: a Sunday afternoon webcast of Handel's Ariodante from Carnegie Hall (starring Joyce DiDonato) brought in 22,000 viewers.
Below is the company's most-watched video to date on YouTube: a 2008 clip of Yuja Wang playing "Flight of the Bumblebee."
Top photo: On May 22, 2017, Rachel Cheung tries out the piano at the Van Cliburn International Piano Competition at Bass Performance Hall in Fort Worth, TX. (Photo Ralph Lauer)