As the producer of the Chicago Symphony Orchestra's national weekly radio series, I have scripted and produced a range of broadcasts. Below are several highlights.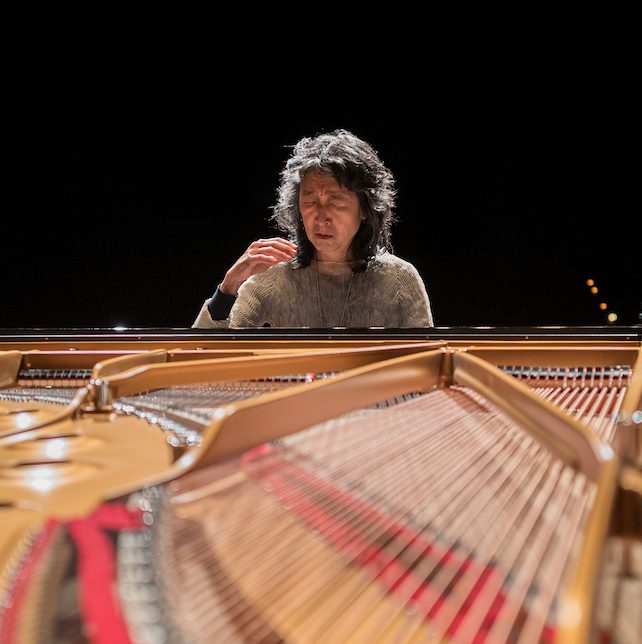 Chicago Symphony Orchestra: Muti and Uchida
Riccardo Muti leads Mozart's Overture to The Marriage of Figaro and Piano Concerto No. 20 (with Mitsuko Uchida, pictured), plus Stravinsky's Firebird suite.

---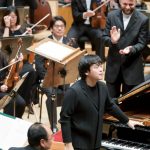 Chicago Symphony Orchestra: Kirill Karabits and Sunwook Kim
Kirill Karabits conducts Lutoslawski's folk-inspired Concerto for Orchestra. And Sunwook Kim is the soloist in Mendelssohn's First Piano Concerto


---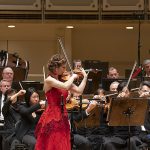 Chicago Symphony Orchestra: Hilary Hahn & Marin Alsop
On this broadcast, violinist Hilary Hahn joins conductor Marin Alsop to perform Sibelius's spirited and rhapsodic Violin Concerto. Plus, Rachmaninoff's Symphony No. 2.


---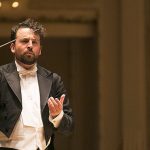 Chicago Symphony Orchestra: James Gaffigan Conducts Bernstein, Barber and Rachmaninov
James Gaffigan leads the Chicago Symphony Orchestra in the Symphonic Suite from On the Waterfront, Leonard Bernstein's only film score. Plus, mid-century scores by Barber and Rachmaninov.
---
Chicago Symphony Orchestra: John Storgårds Conducts Sibelius and Mendelssohn
John Storgårds makes his CSO debut leading his fellow countryman Jean Sibelius's First Symphony, along with Mendelssohn's Violin Concerto with Gil Shaham.
---
Chicago Symphony Orchestra: Susanna Mälkki and Branford Marsalis
On this Chicago Symphony Orchestra broadcast, Susanna Mälkki and Branford Marsalis team up for a program with jazz and Spanish inspiration. The program also features the world premiere of the CSO commissioned work, Proceed, Moon, composed by Melinda Wagner.
---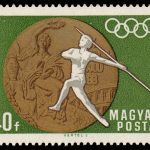 Olympic Overtures: Classical Music at the Games
Classical music has played a role in the Olympics for more than a century. The games have inspired works by composers as diverse as Richard Strauss, Dmitri Shostakovich, Philip Glass and Josef Suk. This hour-long special explores this up-and-down history.
---