As a potential Mexican border wall sharply divides opinion in the U.S., a number of visual arts institutions have rolled out exhibits aimed at shining a light on Mexico's cultural riches.
In New York, the Metropolitan Museum of Art this year has presented Golden Kingdoms, a sweeping survey of the work of treasures from the Incas, Aztecs and Mayans, and "Painted in Mexico" an exhibit of 18th century Mexican paintings. The Museum of Art and Design, meanwhile, has two concurrent exhibits of Mexican artists on display: La Frontera: Encounters Along the Border, and Craft & Care, a solo exhibition of Los Angeles-based Mexican artist Tanya Aguiñiga. Countless galleries have sought to spotlight Mexico City's flourishing arts scene.
Classical music institutions have not embraced Mexican themes with the same gusto, but that's not for a dearth of available repertoire. From mid-20th century composers (Silvestre Revueltas, Carlos Chávez, Manuel Ponce) to more recent figures (Arturo Márquez,  Gabriela Ortiz and the late Daniel Catán, to name a few) there's a rich wellspring to tap.
Chávez and Revueltas once enjoyed a far greater presence in American concert halls, not out of any sense of national tokenism but because they represented a vital current in symphonic music. For but one example, an October 1963 New York Philharmonic program, led by Leonard Bernstein, opened with Schumann's Genoveva Overture, continued with Beethoven's Eighth Symphony, then proceeded after intermission with two works from Latin America: Ginastera's Violin Concerto (Ruggiero Ricci, soloist) and Revnueltas' Sensamaya.
With that in mind, I've assembled the below playlist of pieces by Mexican composers, mostly classical in nature, but with a few other offerings as well. Please have a listen and share your own favorites in the comments below.
Arturo Márquez: Conga del Fuego
Recording: Gustavo Dudamel & Simón Bolívar Youth Orchestra of Venezuela
Rodrigo y Gabriela: "Tamacun"
Conjunto Merida: Manos De Armino
José Pablo Moncayo: Huapango
Recording: Alondra De La Parra: Philharmonic Orchestra Of The Americas ("My Mexican Soul")
Silvestre Revueltas: La Coronela (The Lady Colonel)
Recording: Santa Barbara Symphony – Gisèle Ben-Dor
Rodrigo y Gabriela: Ixtapa
Kronos Quartet: Se Me Hizo Facil (It was Easy for Me)
Recording: Kronos Quartet: Nuevo Classical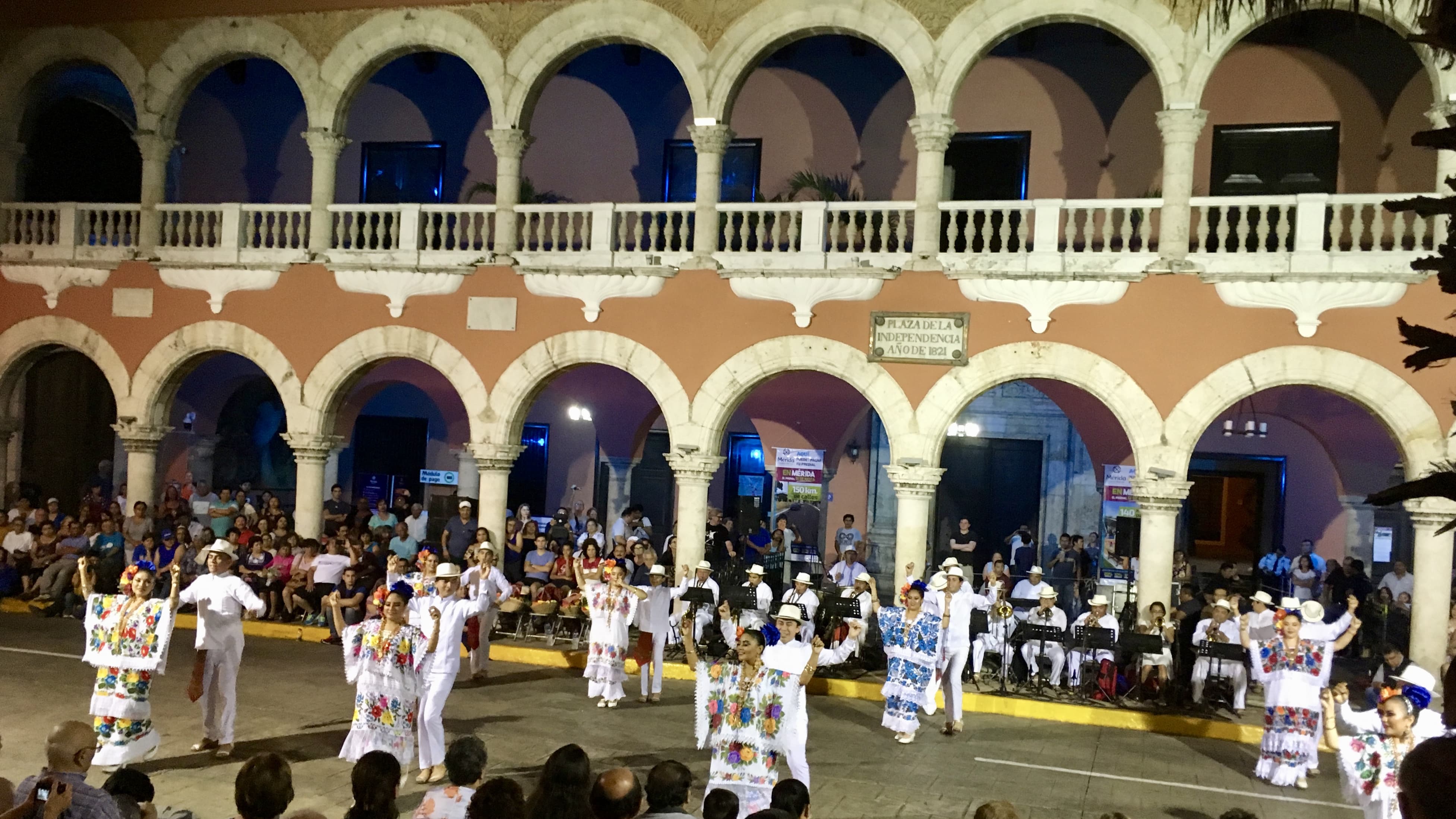 Lucha Reyes: "Caminito de Contreras"
Recording: The Originals: The Unforgettable of Mexican Song (Remastered) Música Mexicana
Ponce: Sonatina Meridional
Recording:  Jason Vieaux
Revueltas: La Noche De Los Mayas
Recording: Gustavo Dudamel: Simón Bolívar Symphony Orchestra of Venezuela
Rosas: Sobre Las Olas (Over the Waves)
Recording: Alondra De La Parra: Philharmonic Orchestra Of The Americas ("My Mexican Soul")
Enrique Rangel: La Muerte Chiquita
Recording: Brooklyn Rider
Carlos Chávez:  Symphony No. 2 "Sinfonia india"
Recording: Simon Bolivar Symphony Orchestra of Venezuela, Eduardo Mata, conductor