With their distinct issues and personalities, the worlds of ballet and classical music rarely share the same news cycle. But last week's surprise announcement that Benjamin Millepied is quitting as director of the Paris Opera Ballet will have repercussions beyond the world of dance.
In his one year at the helm, Millepied is said to have put a renewed emphasis on music-making at the 346-year-old ballet company, setting out to bring in new composers and commissions. The former New York City Ballet star also developed closer ties with its parent company, the Paris Opera, notably in the co-creation of the innovative 3e Scène, or "3rd Stage." This online platform of short performance films launched last September and has grown to include more than 40 installments focused on both music and ballet. 
Unlike many arts organizations' video efforts, 3e Scène films aren't promotional trailers for ticketed staged performances. There are no "buy tickets" links that pop up or other calls to action. Instead, they're about developing an online audience for its own sake – a loyalty-building approach that Lincoln Center also appears to be taking with its new Lincoln Center Offstage series.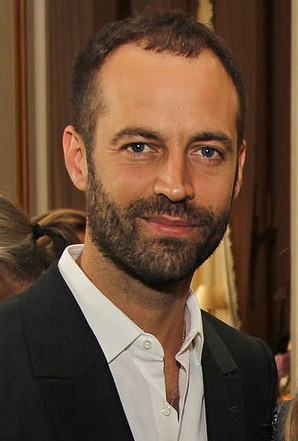 Whether 3e Scène can become a sustainable venture post-Millepied remains to be seen. Last September, the director told the New York Times that the Opera Ballet was exploring some kind of paid subscription model for the online series; where that stands now is anyone's guess (Dance Magazine reports that 3e Scène will continue, but will become more focused on music and opera). To date, the most-watched video, "Nephtali," by Disney animation veteran Glen Keane, has received about 400,000 views; others range anywhere between 5,000 and 25,000 clicks.
Recent standout videos from 3e Scène include "Piano Piano," which features some of the 200 pianos, harpsichords and other keyboard instruments at the Paris Opera Ballet. The filmmaking team known as Rob & Maria emphasize the variety of sounds and timbres derived from the keyboards, which feed into a spare, minimalist piece of music composed by Rob.
Another film, directed by Ann Ray, centers on the composer Nico Muhly, as he performed his solo piano piece "Clear, Loud, Bright, Forward" along with Philip Glass's "Evening Song." Dancers and shadows are intertwined. 
Lastly, there's "Giselle: The Walking Landscape" by David Luraschi. With whimsical aplomb, the film shows the painters and production team that creates and transports the 85-foot-wide backdrop for the ballet Giselle. Have a look: