There's no other symphony like Gustav Mahler's Eighth. The piece got its nickname, the "Symphony of a Thousand," at its 1910 premiere in Munich, which featured 1,030 performers, including 858 singers, 171 instrumentalists and the composer himself on the podium. Although a thousand musicians aren't normally used these days (300 to 500 is more typical), it's still a demanding and expensive undertaking, and thus we don't hear it as often as Mahler's other nine symphonies.
But within one month this winter, three different versions of the choral symphony are to be performed in the U.S., each bringing a certain sense of occasion.
• Feb. 19-20, Salt Lake City, UT: The Salt Lake Tabernacle will be the setting for two free performances by the Utah Symphony Orchestra and the Mormon Tabernacle Choir, plus eight soloists and children's choir, led by Thierry Fischer.
• Feb. 24-25, New York, NY: Kent Tritle will conduct the Oratorio Society of New York along with the Symphony and two choruses from the Manhattan School of Music at the Cathedral of St. John the Divine, whose own house chorus will also participate, along with eight soloists.
• March 10-13: Yannick Nézet-Séguin conducts the Philadelphia Orchestra, Westminster Symphonic Choir, Choral Arts Society of Washington and American Boychoir, plus soloists. The performances come 100 years—almost to the day—of the work's U.S. premiere by the Philadelphia Orchestra.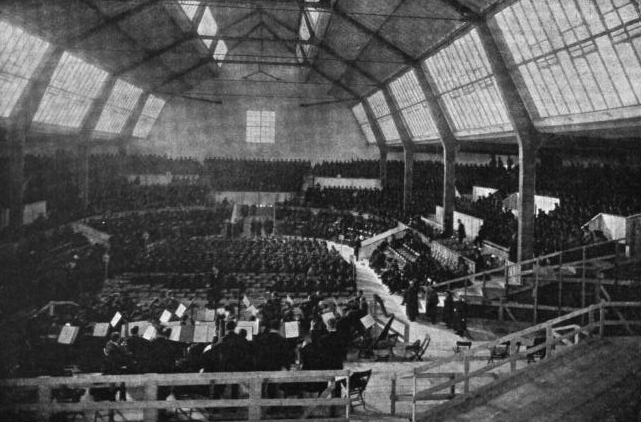 On the surface, a Mahler 8 should be an easy sell in our event-driven times – a grand, soul-stirring spectacle that is best appreciated live. But despite its hugely marketable premise, the work's standing is far less assured than Mahler's other symphonies.
Early critical response didn't help. Theodor Adorno, for instance, called it "ostentatious" and a "giant symbolic shell." And in a 1952 recording review, American music critic R. D. Darrell wrote, "If you are perverse enough to endure over an hour of masochistic aural flagellation, here's your chance." 
The Eighth is certainly more straightforwardly optimistic than Mahler's other symphonies, starting with the gigantic Bach-inspired polyphonic setting of the early medieval hymn Veni Creator Spiritus. The work's second half is a setting of the final scene of Goethe's Faust, a long movement in which elements of oratorio, cantata and song cycle are merged. 
Ultimately, this uneasy structure and tone can sometimes confound conductors. But that doesn't mean it shouldn't be heard. As Ken Smith writes in Gramophone, "More than any other piece, the Eighth Symphony requires a traffic cop – not only in directing the forces on stage, but in connecting the ideas and inner musical relationships in the score."
Below is a performance by Gustavo Dudamel leading the combined Los Angeles Philharmonic and Simón Bolívar Symphony Orchestra of Venezuela. Check it out and comment below: What do you think of Mahler's Eighth? Is it unfairly ignored?