About Brian Wise: 
I am an audio producer, digital editor and journalist with two decades of experience working for major-market media outlets, radio stations and arts organizations.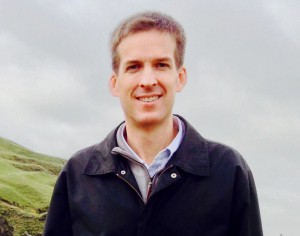 As a radio producer, I write and produce the Chicago Symphony Orchestra's weekly radio series for the WFMT Radio Network, which reaches some 250,000 listeners each week across North America. In addition, I co-produce an ongoing series of video program notes, containing background on CSO subscription concerts, and contribute articles to CSOSoundsandstories.org, the orchestra's editorial website.
As a print and online journalist, my work has appeared in numerous outlets including The New York Times, The Guardian, Wall Street Journal, Slate, Listen magazine, Strings Magazine, MusicalAmerica.com, FiveThirtyEight, Travel and Leisure, Strings Magazine and BBC Music Magazine. For the latter publication I oversee the monthly North American section.
Previously, I've produced a live, daily music talk show, launched and produced a weekly roundtable podcast, reported on breaking news, and directed an online video series featuring leading classical musicians. One can also find my work in program notes, newsletters, marketing copy, artist biographies, infographics and press releases.
Born in Morristown, NJ, I grew up mostly in Ann Arbor, MI. I earned a Bachelor's degree at the University of Michigan, where I majored in music history and minored in communications. Subsequently, I attended Northwestern University, where I earned a Master's degree in musicology with a concentration in journalism. I have also studied front-end web development at New York University's School of Professional Studies.
Outside of work, I enjoy traveling, studying languages, running, reading, volunteering and exploring New York City, where I live.
More About Brian Wise