Below find articles from publications including Slate, the Wall Street Journal, Listen Magazine, BBC Music, and Strings.
---
Does a Grammy Win Live Up to the Hype for Classical Musicians? (Strings, Jan/Feb 2020)
Vivaldi and La Pietà (Explore Classical Music, Spring 2019)
Way Out West: The Transcontinental Railroad and Classical Music (BBC Music, May 2019)
Strauss in Space: 2001: A Space Odyssey at 50 (BBC Music, March 2018)
Far-Flung Pianos (Listen Magazine, Summer 2018)
Johnny Gandelsman Records Bach, Turns to Unusual Inspiration (Strings, Dec. 15, 2017)
The State of the Independent Music Store (Acoustic Guitar, Jan. 8, 2018)
What's Next for the New York Phil? (Strings, Aug. 23, 2017)
Symphonies in Space: Orchestras Embrace Virtual Reality (The Guardian, August 8, 2016)
Orchestral maneuvers in the park: classical festivals in stunning scenery (The Guardian, June 27, 2016)
New Jersey Symphony Orchestra's New Director Aims to Engage (Wall Street Journal, April 6, 2016)
---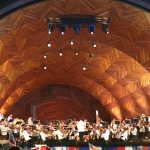 When Pops Concerts Tap Pop Culture, Is Something Lost?
New York Times, Aug. 24, 2016
Over the past couple of decades, pops concerts – once a place to hear light classics by Rossini, Bizet or Holst – have undergone a wholesale shift. "There's kind of a lost repertoire," said one prominent pops conductor.
---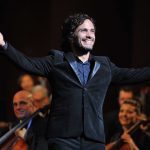 Orchestras must fight to stay relevant in 2016. But is hiring a youthful maestro enough?
Slate, Feb. 4, 2016
What can symphony orchestras learn from "Mozart in the Jungle," the Amazon series featuring a dashing young conductor from Mexico who replaces the aging music director of an orchestra, in a bid to invigorate the stodgy institution?
---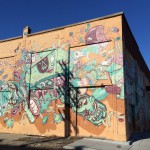 A Changing Landscape: Detroit Emerges from Bankruptcy to a Burgeoning Arts Scene
Listen Magazine, Fall 2015
Detroit's fledgling rebirth is being driven in part by arts and culture, spurred on by a combination of philanthropic largess, stunningly cheap real estate and a try-anything ethos.
---
Symphony, Fall 2015
A growing number of American orchestras have responded to calls from autism advocates to provide sensory-friendly concerts. Some see these as a way to connect with overlooked segments of their communities and become more inclusive.
---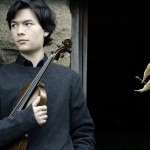 Atypical Approach: Stefan Jackiw's is a Singular Path
Listen Magazine, Winter 2014
American violinist Stefan Jackiw had avoided some of the markers of prodigy success, with psychology studies at Harvard University, some strikingly offbeat recital programs and membership in a Korean classical "boy band."
---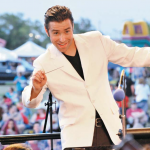 Podium Powers: Hispanic Conductors on the Rise
Symphony Magazine, Winter 2014
In the last several years, roughly a dozen American music directorships have gone to Hispanic conductors. They assume a sometimes uneasy variety of roles: as de facto standard-bearers for their native traditions and as artists who grasp the core canon of Bach through Stravinsky.
---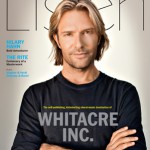 Whitacre, Inc.: The Practical Tactics of an Ethereal Composer
Listen Magazine, Spring 2013
Eric Whitacre is nearly synonymous with American choral music, his work sung by choirs from Minnesota to Indonesia. His online "Virtual Choirs" have been a runaway smash on YouTube and he may be the only classical composer with a "merch" section on his website.
---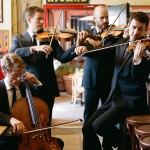 Calder Quartet: Rocking All Over the World
The Strad, March 2013
The Calder Quartet represents an evolving approach to performing quartet music in the 21st century, performing at offbeat festivals and art galleries, in recitals at Lincoln Center or through collaborations with rock acts like Vampire Weekend.
---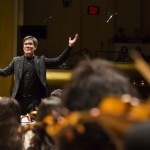 Alan Gilbert's Adventurous Side
BBC Music Magazine, September 2012
Critics have prodded the New York Philharmonic's music director to follow his more adventurous instincts. A look at signature projects including a Carl Nielsen recording series.
---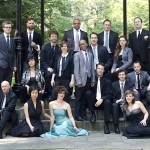 DIY Music Career: Conservatories are Teaching the Business of Music
Listen Magazine, Fall 2010
At a time when colleges and conservatories are producing more musicians than ever and the job market for performers is stagnating, a number of schools have started to teach entrepreneurial skills.