This article appeared in the summer 2015 issue of Listen magazine.
Soon after tuba player Dennis Nulty joined the Detroit Symphony Orchestra in 2009, he did what nearly every musician in the orchestra had done before him: he hightailed it to the suburbs. The then-twenty-two-year-old from Buffalo, NY had received one too many warnings about robberies and shootings around the desolate blocks near Orchestra Hall. The trendy suburb of Ferndale beckoned.
"When I joined there were three members in the whole orchestra that lived in the city," Nulty said as he sipped a cappuccino at a loft-like coffee shop near Orchestra Hall. "I remember being floored by that. Nobody lived downtown." But now, "the majority of new members and even some of the old members have moved back to the city."
Orchestra Hall is a beautiful early-twentieth-century theater on Woodward Avenue in Midtown, a mixed-use neighborhood that's slowly riding Detroit's nascent comeback from the depths of bankruptcy. Nearby are the main branch of the Detroit Public Library, Wayne State University and the Detroit Institute of Arts, whose collection was saved last year from the auction block by a group of foundations and donors (who also bailed out the city's pension shortfalls in the process).
Anyone who has been paying attention knows that Detroit's fledgling rebirth has been driven in part by arts and culture, spurred on by a combination of philanthropic largess, stunningly cheap real estate and a try-anything ethos. These factors prompted the Galapagos Arts Space to leave Brooklyn last year for Detroit's Corktown and neighboring Highland Park neighborhoods, where it is taking over nine vacant buildings totaling about six-hundred-thousand square feet (purchased for just five hundred thousand dollars).
Similar circumstances helped to spawn New Music Detroit, which became the city's first professional contemporary music ensemble when it launched in 2007, and now presents an annual series including a twelve-hour concert marathon in September.
Smaller grassroots organizations are following a similar path.
Leading Detroit's cultural recovery are a handful of philanthropies, notably the John S. and James L. Knight Foundation, which underwrites the Detroit Symphony's much-discussed free weekly webcasts (unique among orchestras), and which is also providing three hundred fifteen thousand dollars towards a year-long crowdsourcing project called "Symphony in D." The concept is fairly simple: DSO patrons are being asked to record and submit sounds that define life in Detroit — a Tigers game, a house being demolished — which will then be woven into an original piece by the composer and inventor Tod Machover.
Machover said he hopes to spur a conversation about the city's future. "Detroit truly is a city in transition with enormous potential, enormous problems and some real serious things that people are thinking about," said the composer from his office at the Massachusetts Institute of Technology in Cambridge. Patrons are encouraged to submit found sounds through an iPhone app, Symphony in D; while response has so far been modest judging by the size of the app's sound library, Machover has been making monthly visits to do field recording himself. The piece is set to premiere on November 20 and 21, 2015.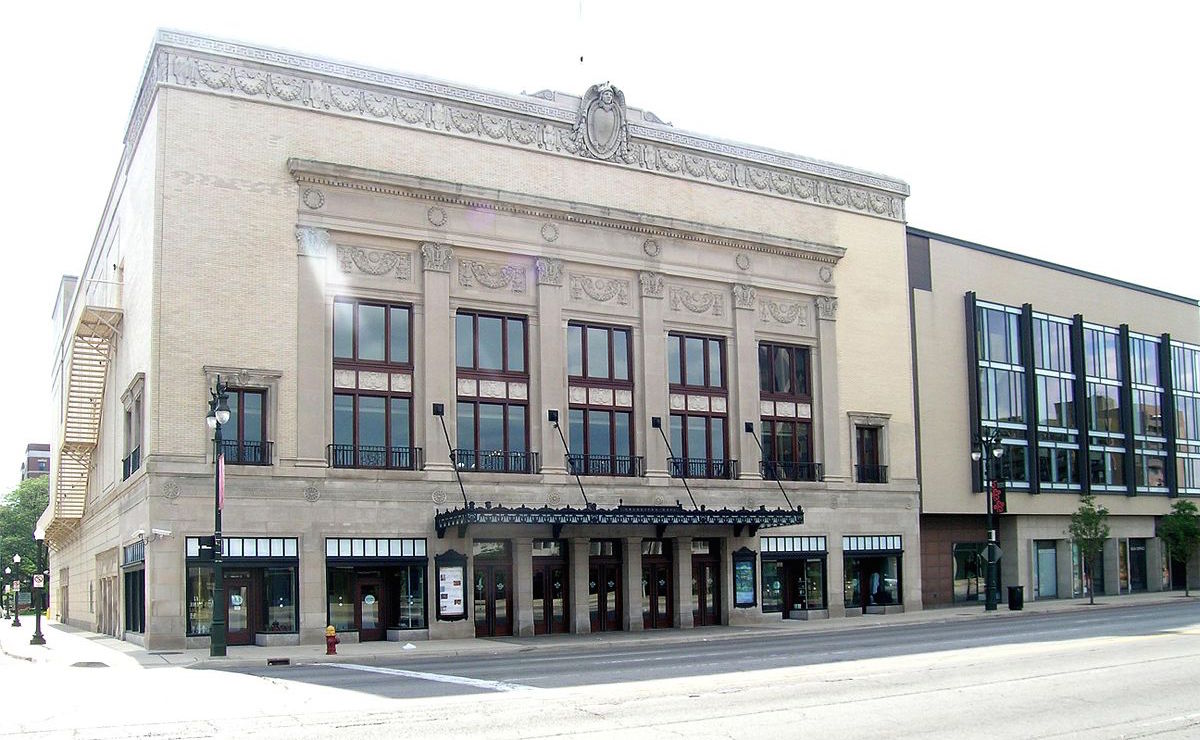 The DSO has weathered a lot in its 101-year history, including labor strife, deficits, mediocre concert venues, cuts in state aid, canceled tours and criticism over its racial makeup (Detroit today is about eighty-three percent black; of the seventy-six full-time contracted DSO musicians, two are black, ten Chinese, five Korean, one Latino; twenty-four are women). It has always bounced back, as it has again sought to do after a particularly rancorous six-month strike in 2010-11. "There's a great buzz about living here and the regeneration and revitalization," said Anne Parsons, the Detroit Symphony's president and CEO. "It's very hard to fight trends in your environment. And we've been fighting trends as the DSO for years and years. So we are elated to see the progress."
As Parsons spoke, a cement mixer poured concrete outside her window for a light-rail line that is being built up Woodward Avenue. In 2013, a Whole Foods store opened across the street. There's a hope that the young professionals who identify the area with organic groceries can be lured to a DSO concert. Moreover, a long string of downtown residential building projects are in various stages of planning or construction to meet the rising demand among young professionals.
Many of these are being led by businessman developer Dan Gilbert, who is the founder of Quicken Loans, which employs some ten thousand workers at its downtown Detroit headquarters (it moved there from the suburbs in 2007). Quicken's arrival has fanned other investments in downtown real estate, including the renovation of several abandoned buildings. And after some political hurdles, plans are now moving ahead for a new twenty-thousand-seat arena for the Detroit Red Wings just north of downtown.
One step in this direction came in February with a Tchaikovsky Festival, an eighteen-concert series that music director Leonard Slatkin designed in part to boost box office sales during a typically lean month. Orchestra officials say that thirteen percent more tickets were sold as a result of the festival, and the programs attracted twenty-four percent more new single-ticket buyers than typical classical concerts. And while Detroit Free Press music critic Mark Stryker questioned the festival's artistic necessity, he conceded that it gave the orchestra a focused challenge as it continues to rebuild its post-strike ranks (many principal positions are newly-occupied by younger players).
In February 2016, the DSO will stage a Brahms Festival, but first, Parsons says, her staff is studying this year's festival audience in an effort to draw them back.
Beyond the activity in Midtown and downtown, Detroit's residential neighborhoods present a more onerous challenge, as vacant, rundown houses are widespread, city services are unreliable (though improving), and thousands of properties face foreclosure. Parts of the city have become famous chiefly for their "ruin porn." Boosters point out that half of the 62,000 properties in the city facing foreclosure this year are expected to be auctioned for $500 apiece this fall — a potentially appealing option for artists priced out of richer cities.
Philanthropic money is increasingly being funneled to community-based projects serving these neglected neighborhoods. Two years ago, the Knight Foundation launched the Knight Arts Challenge, a program that last year awarded two and a half million in prize money to fifty-eight different arts projects. Among the recipients was V. Mitch McEwen, an architect who used ten thousand dollars in a challenge grant to buy a derelict house for twelve hundred dollars, which she plans to turn into a neighborhood opera house, and possibly an artist residency studio.
Another recipient of Knight funding is Rick Robinson, a double bassist who played in the Detroit Symphony for twenty-two years, until he left during the strike. This year he received a $30,000 matching Knight grant towards his organization Classical Revolution Detroit, which presents chamber music in bars and other non-traditional spaces. The award has enabled Robinson to expand his series to three events per month, and he brings string quartets and wind quintets to pubs in neighborhoods like Corktown, an up-and-coming nightlife district. His audiences, he says, include the "younger, hipper, louder and more social."
While the Knight Foundation has also helped to stabilize established institutions like the Michigan Opera Theater — funding programs aimed at young professionals — it isn't the only lifeline for Detroit's cultural community. Most notably, the Troy-based Kresge Foundation has granted more than eighteen million dollars to local arts institutions and individuals since 2007. It remains to be seen whether the city can ever attract the kinds of mega-donors who give to cultural groups in cities like New York and Los Angeles.
There also remains the question of whether the influx of arts groups can serve neighborhood residents who have ridden out the city's bad years. One of the DSO's longstanding enterprises is its annual Classical Roots program, whose 2015 edition featured pieces by black composers including George Walker and William Grant Still; rousing gospel numbers by the Brazeal Dennard Chorale; and a spoken-word performance set to Duke Ellington by the narrator Charlotte Blake Alston. A racially diverse, if modestly-sized audience turned out for the eclectic, Friday morning concert in early March.
Like many American orchestras, the DSO seeks to be many things to many people, and one gets the sense that its programming mix remains a work in progress. Its finances have shown many signs of strength — with individual giving, ticket income subscription sales and endowment income all up last year — though some fragility lingers. The Free Press reports that the orchestra is still balancing the budget by raising millions of dollars annually in so-called bridge funding — forms of emergency payments given by major donors to cover income gaps. Leaders say that strategy is unsustainable.
Nevertheless, as Detroit becomes identified with a burgeoning arts scene, the DSO may feed off of that overall buzz. Johanna Yarbrough is a horn player who joined the DSO in 2012, at age twenty-three, and chose to live not in a suburb, but in Midtown. "People are not afraid to come downtown any more," she said. "They're not afraid to live here. So the DSO is becoming something else to do."