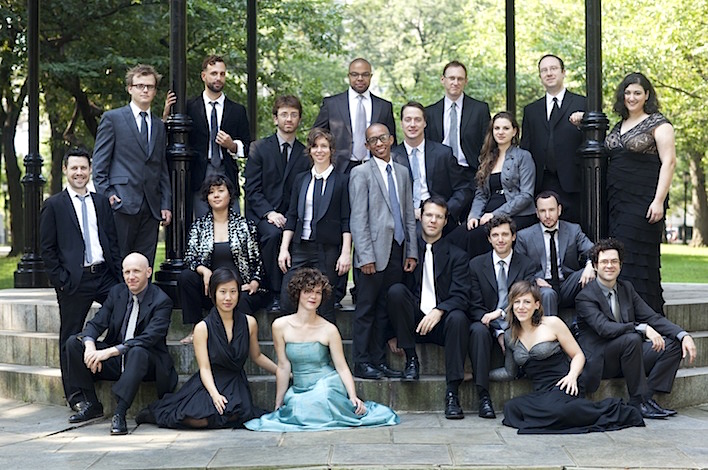 This article appeared in the Fall 2010 issue of Listen magazine.
On a cold evening in early March, an unusual concert took place in Boston. Titled "Musical Diplomacy," the program featured orchestra pieces based on politics and wartime, including one premiere about prisoners at Guantanamo Bay. It was followed by a discussion on "rights and responsibilities during wartime" with heavyweight panelists from the fields of national security, human rights law and journalism.
What made this more than a routine academic seminar was its genesis as part of a new push at New England Conservatory to encourage and teach entrepreneurship. The evening was conceived by Brian Kaufman and Michael Reichman, two second-year master's students majoring in conducting at the school, and was part of a larger series in which Kaufman and Reichman combine topical music with panel discussions on weighty issues (e.g., race and music). They plan to expand the series in their post-conservatory careers.
At a time when colleges and conservatories are producing more musicians than ever and the job market is stagnating, the New England program is emblematic of how American musical training has shifted in the twenty-first century. Instead of the pure education-of-an-artist approach that dominated undergraduate music programs through the 1980s and '90s, students are now encouraged to think entrepreneurially in a notoriously competitive field.
The result is something of a dilemma for both educators and professionals, who fear, on the one hand, that vocational training robs student musicians of necessary artistic exploration and, on the other, that schools have to do a better job of preparing musicians for the grim realities of professional life.
"I think there are some alarming trends when it comes to orchestras, because that's obviously a major source of employment," says Tony Woodcock, president of the New England Conservatory, which this year fielded the largest number of applications in its history. "Orchestras are hurting, some are folding, others are reducing their seasons, and still others are reducing the number of musicians that they employ. But that's only one area of employment."
Despite what seems like a boom in online outlets and alternative venues such as bars, clubs and galleries, audiences for classical music have been dwindling. The National Endowment for the Arts' 2008 Survey of Public Participation in the Arts reported shrinking audiences for many art forms between 1982 and 2008, with attendance at classical music events experiencing a twenty-eight-percent rate of decline (a twenty-percent decline took place from 2002 to 2008 alone).
At the same time, the number of students pursuing undergraduate music degrees has never been higher. The National Association of Schools of Music, which accredits some graduate and undergraduate programs, reported 622 schools offering music degrees in 2009, up from 552 schools in 2005 — a thirteen-percent jump. Meanwhile, the number of undergraduate music majors increased six percent from 2005 to 2009. Some schools saw record numbers of applicants, even at the height of a recession that might have been expected to push people into more profitable fields. The Curtis Institute of Music in Philadelphia, for instance, reported a fifteen-percent increase in applications this year, a record for the school.
"We are turning out a large number of incredibly skilled and proficient musicians," says Robert Sirota, president of the Manhattan School of Music, which saw a modest three-percent increase in applications this year. "There's no question that not all are going to have satisfying careers as performers. The issue is: how do you create a preparation for them where they can do a number of things in musical life and still have fulfilling careers?"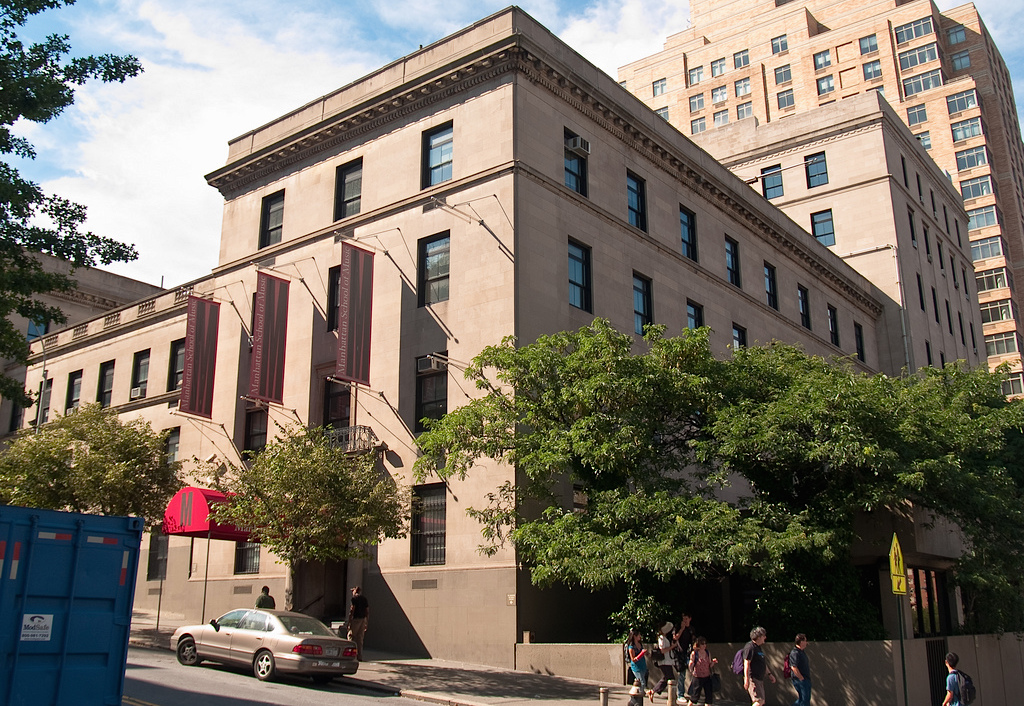 Most performing artists have at least dabbled in teaching, administration and outreach. But instead of leaving their graduates to cobble these skills together into a functional career, some music schools are embedding entrepreneurship in their curriculums in an effort to make their students more business-savvy. This fall the Manhattan School of Music will launch the Center for Music Entrepreneurship, an assemblage of courses, services and workshops to teach practical career matters like marketing, copyright law, grant writing, presentation and programming.
New England Conservatory is instituting Entrepreneurial Musicianship, a campus-wide program focused on skills like presentation, marketing and outreach, following similar initiatives at Oberlin Conservatory and the Eastman School of Music. At still other schools, including Curtis, Juilliard and San Francisco Conservatory, courses in "the business of the business." with lessons in public speaking and headshot composition, are becoming as steadfast a part of the undergraduate curriculum as music history, ear training and counterpoint.
The concentration on vocational matters is a necessity, educators and professional musicians say, both as a way to entice top students and to reassure their tuition-paying parents. As college costs have skyrocketed (tuition alone at Juilliard this year is $32,180, compared to $22,850 in 2004), educators also view career preparation as something of a moral imperative.
"Given the economic realities of our time, the fact is there is great parental and student concern over what are the practical applications for a musical career; there is a heightened demand and need for this kind of collateral instruction," says Sirota, who adds that all undergraduate students will be required to take one course in the new program. There will also be elective projects such as developing a concert series or a new media venture, plus internship opportunities with publishers, radio stations and concert venues.
The Manhattan School program is modeled partly on graduate case studies. Sirota cites the example of Alondra de la Parra, who came to New York to study piano at the Manhattan School, but quickly discovered her love for conducting. Rather than apprentice with a small local orchestra, she learned how to form a board of directors and establish a donor base. At age twenty-three she launched her own freelance group, today known as the Philharmonic Orchestra of the Americas, which is releasing an album of music by Central and South American composers on Sony Classical this fall.
Seeking other entrepreneurial models, conservatory deans frequently point to the kind of flexible chamber ensembles that don't fall into traditional categories. This includes Eighth Blackbird, a contemporary music sextet founded in 1996 by graduates of several major music schools, and the International Contemporary Ensemble (ICE), a flexible group that began in 2001 with several Oberlin graduates, and which today plays everything from duos and trios to large multimedia works and pieces for thirty players.
Neither Eighth Blackbird nor ICE was the product of a top-down entrepreneurship program, but both groups have made themselves marketable to major presenters such as Carnegie Hall and the Kennedy Center as well as alternative venues that include The Tank, a black-box theater in the Manhattan neighborhood of Hell's Kitchen. Both present challenging programs of modernist fare but couch them in hip settings and programming conceits, like ICE's "Violin Showdown" or Eighth Blackbird's musical theater work Slide, with actor-singer Rinde Eckert.
"Ten or fifteen years ago if someone posited that a contemporary group of six to eight musicians could earn their living commissioning living composers, that would have been seen as ridiculous," says David Stull, the dean of the Oberlin Conservatory. "Students have not only cleverly taken business models that support smaller ensembles but they have skills, really, as entrepreneurs."
Certainly, new music groups have always been the product of enterprising do-it-yourselfers who look beyond conventional career outlets (the Bang on a Can All-Stars are a prime example). And questions remain about whether entrepreneurship programs can foster groups that reach a wider segment of the classical audience. Are schools willing to provide enough funding and faculty resources? Will the courses and workshops be required of all students or remain as electives? At Oberlin, only twenty percent of students have taken advantage of the entrepreneurship program, "Creativity and Leadership," despite the fact that the school offers incentives such as seed grants to students with innovative project ideas.
"I still haven't seen any school put their money where their mouth is," says Drew McManus, an orchestra consultant who writes the blog Adaptistration.com. "There is no real clear definition of what entrepreneurialism is. It should be a two-year set of courses that's required of all performance majors."
McManus believes that students need to be taught about the hard realities of the job market before they even set foot in a school. He proposes a class on the mechanics of touring that would teach "how to book dates with performing arts presenters, how to set the tour schedule up so it's the least amount of expenses with the most amount of revenue, how to put the time and effort into a program that will sell."
Kaufman, the grad student who co-founded the Music Diplomacy event, sees panel discussions as a way to bring newcomers to the concert hall. He and Reichman consulted with administrators at New England Conservatory on how to raise funds from various donors and foundations. They also sought advice from outreach and marketing experts on how to publicize. They are now in the process of forming a nonprofit organization that will present other concert¬symposia on big social issues.
"It's all about making your own opportunities," says Kaufman, who says he plans to hold a day job to support his musical activities. "There are plenty of resources to be had if you're smart and you come up with an idea and find people out there who are interested in supporting it."
Some school administrators worry about pushing the practical side of a musician's education, arguing that entrepreneurial ingenuity and risk-taking are traits that can't be taught, and that schools shouldn't alter curricula based on short-term economic realities. Christopher Kendall, dean of the University of Michigan School of Music, advises caution. "I don't think we're interested in chasing down immediate cultural imperatives to the extent of losing broader and more deep-seated values that the arts are engaged with," he says. "But being flexible and nimble is important. And institutions like ours are not known for being nimble."
Kendall notes that as a music school within a university, Michigan is better equipped to provide cross-disciplinary music training than a conservatory is. The school is bringing in the latest technology — digital music libraries, state-of-the-art recording studios, fiber-optic networks to disseminate audio and video — and encouraging student composers to pursue commercial fields such as film and video-game scoring.
Some schools go even further on the latter effort. Berklee College of Music offers four classes a semester on video-game audio and hosts a Video Game Music Club. The Yale Music School, New York University and the New England Conservatory have also developed classes and programs in the art of game composing, expanding into a field that barely existed ten years ago. (The twenty billion dollars the video game industry makes every year equals, roughly, the combined revenues of the film and music industries.)
David Stull, the Oberlin dean, believes conservatories are getting the message. "For years, colleges and conservatories saw themselves as serving only a very particular role," he explains. "Very intentionally they kept themselves distant from the profession itself. That was part of the mantra of the institution. There's much to be gained from that. But you also begin to have the courage to look out and ask, 'Where is this headed?'"
Increasingly, conservatories and music schools are coming to terms with the widening definition of classical music itself. The bluegrass¬-classical fusion string trio Time for Three is an example of how the "alt-classical" scene is considered a viable outlet for graduates. The ensemble started a decade ago as a way for three Curtis students to let off some steam through informal jam sessions. Last season the group, whose members are now in their early thirties and also hold jobs in orchestras or as freelancers, opened the Baltimore Symphony Orchestra's subscription series with a concerto written for them by Jennifer Higdon. It also released its first major-label recording, with songs by Leonard Cohen, Imogen Heap and the fiddler standby "Orange Blossom Special."
"They created a career for themselves, if perhaps not their completely own genre," says John Mangan, the dean of Curtis. "They're all graduates of Curtis and they come back regularly. When they do, we try to steer them toward a classroom where students can talk to them."
Still, the glamour of a job with a symphony orchestra or opera company – however elusive – is a powerful draw for young musicians. The Curtis website welcomes visitors with gauzy images of attractive young orchestra players (though not soloists) on a darkened stage while the phrase "Where Legends Begin" flashes across the screen. For a field facing seismic shifts in audiences and presentation modes, today's legend may look very different from that of a generation or two ago.